We want you to take joy in your health. For this reason, we made sure that our support stockings not only promote good health but are also pleasant to wear, comfortable, and look great. Whether you are wearing them to travel, as a precaution, or simply because you want to do something good for your health.
 Gilofa Support Stockings

Whether you are wearing them to travel, at a party, or in your daily life - Gilofa support stockings support your legs and are fashionable eye-catching too.

Revitalising stockings

Stay active while taking precautions with Ofa 365, the revitalising stockings for your everyday life.
Support and Travel Stockings that give you that holiday feeling
Going on holiday is indeed one of the nicest leisure activities that you can do. Whereas normally you would be sitting for a long time in a car or on a plane with the unpleasantness of tired and heavy legs, the various support and travel stockings from Gilofa ensure that you have a more enjoyable holiday .
Air Travel with Support and Travel Stockings
Whether you are travelling to Italy by car or to Vietnam on a plane, travelling is stressful: narrow airplane seats, restricted movement, and hardly any freedom to move your legs. This is a heavy load on your body and your circulation, because sitting for a long time in the same position not only makes your joints feel stiff but the restricted movement also negatively impacts the legs in general.
Furthermore, the transport of blood back to the heart is difficult without help from the calf muscles. As a result, blood builds up in the legs. Suddenly, your favourite jeans and trainers feel too tight. Travelling for long periods also increases the risk of deep vein thrombosis , in combination with other risk factors.
 Wearing support stockings can serve as a preventative measure in this scenario.
Medical advice: Please note that wearing support stockings may not entirely prevent the build-up of blood in the legs.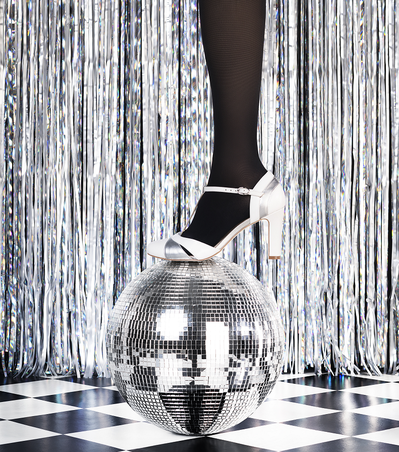 What types of support stockings are there?
Support stockings support the calf muscles from the outside, through which the blood can then flow better; this means that heavy legs can be a thing of the past. Now, the Gilofa support stockings are a reliable companion when sitting or standing for long periods of time. Thanks to their high level of microfibres which ensure that the stockings are highly breathable, they are also ideal for staying in warm countries. And if you prefer padded soles, the Gilofa Travel Stockings are perfect. They also exert a light and controlled level of pressure on the legs from the outside to make sure you enjoy your holiday as much as possible.
Compression vs Revitalising Stockings: what is the difference?
Ofa Bamberg offers two grades of support stockings. Gilofa and Ofa 365 not only have different names but also different characteristics. In order to find the correct preventative measures for you, it is important to know what the differences between both types of support stockings are:

Gilofa: Support and Travel Stockings
Correct distribution of pressure
Can be customised to your leg size
Are in proportion to different measurement points of the leg
Ensure healthy veins
Promotes blood flow and good circulation
Are a precautionary and preventative measure
Are circular-knitted
Costs are to be borne by the individual

Ofa 365: Revitalising Stockings
Have a revitalising effect
Provide an energy boost to the legs
Size is determined based on the size of your shoes and clothing
Ensure healthy

 

veins
Are a precautionary and preventative measure
Are circular-knitted
Costs are to be borne by the individual